The Efficient Public Transportation System of Edinburgh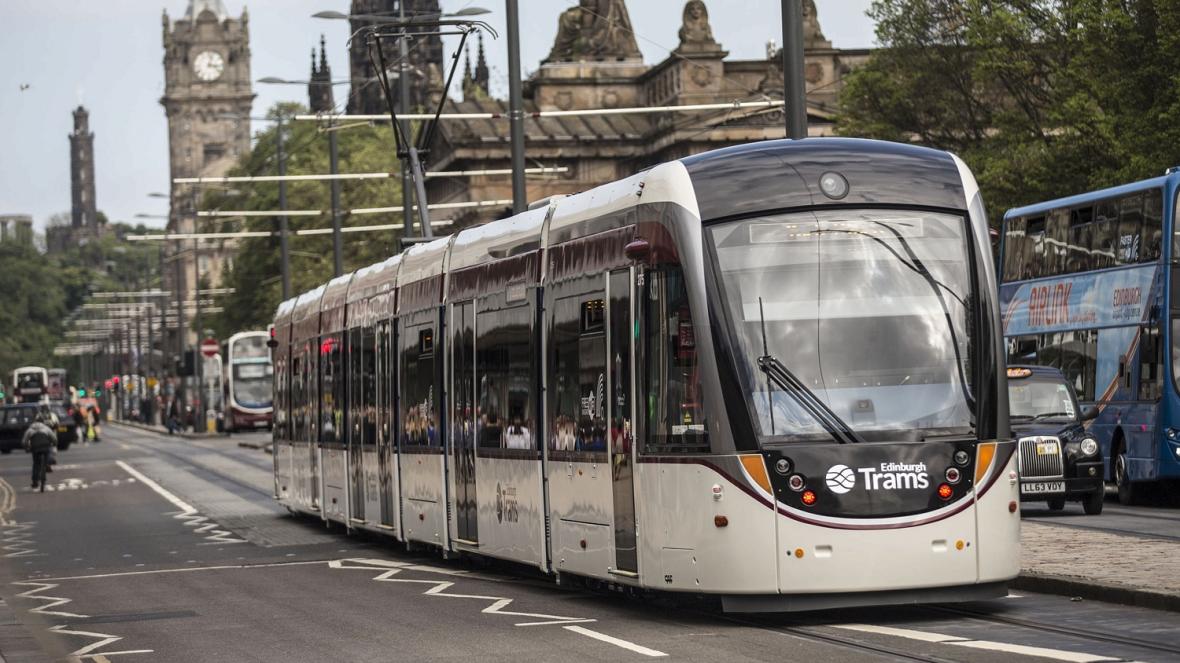 When you're in Edinburgh, it won't take much time for you to realize that it's quite a walkable city. However, the Scottish capital also has a highly efficient public transportation system. The main bus company called 'Lothian Buses' covers over 50 routes. It connects locals and tourists to the city center, Edinburgh Airport, and the neighboring suburbs. 
For most of the tourists, the city center and the Royal Mile would be of prime importance. The airport is easily accessible by trams or buses. Extended hours are also available for late travelers. Now, let's take a look at the public transportation options you can consider for getting around in Edinburgh:
1. Lothian Buses
Although there are several bus companies operating in Edinburgh, Lothian Buses are extremely popular. They are the primary mode of public transportation in the city. Besides covering more than 50 different routes throughout the Scottish capital, it also has 'NightBus' and 'Airport Bus' services. 
Upon purchasing 'DAYtickets', you can enjoy unlimited rides on Lothian Buses as well as Edinburgh Trams. Families can purchase group DAYtickets that cover two adults and three children. Tickets for Airport Bus and NightBus must be purchased individually. Lothian Buses also have a dedicated wheelchair space in them.
2. Edinburgh Trams
They connect Edinburgh Airport with York Place and are also accessible for wheelchair users. The route covered by these trams have 15 stops. For those wanting good connectivity with the airport, they are a good option. You can reach the airport within 35 minutes from Princes Street, the stop nearest to the city center. 
Trams may not be that useful for getting around in the city if you're staying in the Royal Mile. At each of the tram stops, you can get a ticket for your journey. The trams run from early morning until 11:00 pm. It is important to note that the first and last tram timings vary depending on the direction of travel.
3. Edinburgh Cycle Hire
You can use the 'Edinburgh Cycle Hire' service to rent bicycles temporarily for getting around in the city. There are 99 different stations available throughout Edinburgh for parking these bicycles. They are rented using a mobile app, which is available for iPhone and Android users. 
It would allow you to unlock a bicycle and enjoy a ride for up to an hour. You also have the option to choose an electric or a pedal bike. Multi-trip access must be selected if you plan to halt at various places. Helmets are not required in Edinburgh for cyclists, but using one is highly recommended for your safety.
4. Taxis 
As there are several taxi companies that operate in the Scottish capital, you can hire one without any hassles. Taxis can be hired from the airport or booked online using your phone. The most popular cab company in Edinburgh is Central Taxis. 
It also offers guided driving tours of the city if you wish to benefit from the driver's knowledge. You must be prepared to pay extra fares during unexpected circumstances, such as heavy traffic. If you wish to make your travel in a taxi cheaper, use Uber and its ridesharing app.