7 Morningside Facts You Must Know While You Are There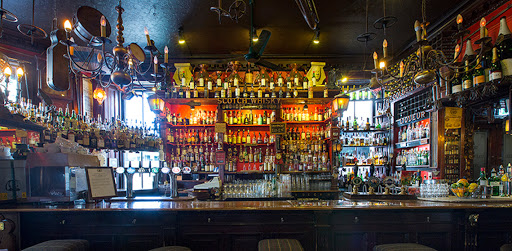 You'll get to discover some interesting things in Morningside when you begin exploring the fascinating Scottish district. It is located in the south-western part of Edinburgh, the capital of Scotland. Since quite a long time, it has been attracting many individuals who like to unwind amid serene environs. 
Many of them never knew certain facts about this part of Scotland. Well, it's not their fault at all. You'll need to spend some more time in this Scottish district to know such things. So, here we present some intriguing facts about Morningside:
1. The roller coaster life of Morningside Public Library
The public library of this district has seen many ups and downs. It underwent many repairs and renovation works in its lifetime. The makeover of 2011 was a major one, which cost a million pounds. It made the magnificent Edwardian building look more beautiful. Misfortune struck once again as it was forced to close again after the discovery of dry rot. It was only declared safe for re-opening towards the end of 2013.  
2. Morningside can be a paradise for pizza lovers
If you're a pizza lover, you'll be grateful for having visited this amazing Scottish district. There are four pizzerias at less than half a mile of distance from each other on Morningside Road. All of them have been opened quite recently. They include famous chains like Pizza Express, Dominos, and La Favorita. 
If you want more options, you can get in touch with any of the local Italian restaurants. You'll never be short of pizza in Morningside.
3. You can go to the police box for a coffee
You'll be astonished to know that the best cup of coffee in Morningside comes from a little police box. It sits right outside Marks and Spencer and is a big hit with locals as well as tourists. The couple behind this coffee shop had started it in a former police box in 2014. If you visit this box between 7:30 am and 3:00 pm, you can enjoy a refreshing cup of coffee.
4. The bank that was once a train station
If you visit the Morningside branch of the Bank of Scotland, try to get some information about its past. Well, now you don't have to, because we're letting you know about it. You probably know about the freight line running underneath Morningside Road. This was open from 1884 to 1962. 
The line was used for passenger trains and the Bank of Scotland branch of Morningside was a train station. In the early 1960s, the Edinburgh Suburban Line was discontinued. What remains today is only the Morningside Station entrance.
5. Morningside once had trams running through it
From 1872 to 1956, Morningside was a part of the original tram system of Edinburgh. You can find the remnants of it throughout the suburb even today. In the 1950s, the final tram journey from Morningside Station to Shrubhill depot was witnessed by thousands of locals. This event was also broadcast live on the BBC.
6. The Bore Stane
If you're a non-Scot, you might've never heard about Bore Stane (or Bore Stone). It doesn't matter how you pronounce it, but what really matters is its importance in Scotland's history. This enormous ancient rock marked the spot from where King James IV set off for the Battle of Flodden. Later, the stone was built into a wall and a plaque was added above it.
7. The raucous past of The Canny Man
One of the best-known landmarks of the district is The Canny Man's pub. It is well-known for its Bloody Marys and quirky atmosphere. Opened in 1871 as The Volunteer's Arms, this pub is an excellent spot to relax and enjoy a few drinks. You'll be surprised to know that this place was not always this quiet. It was home to some risque entertainment in the 1970s with the presence of go-go dancers throughout the day.