4 Casinos in Edinburgh for Exciting Gambling Experiences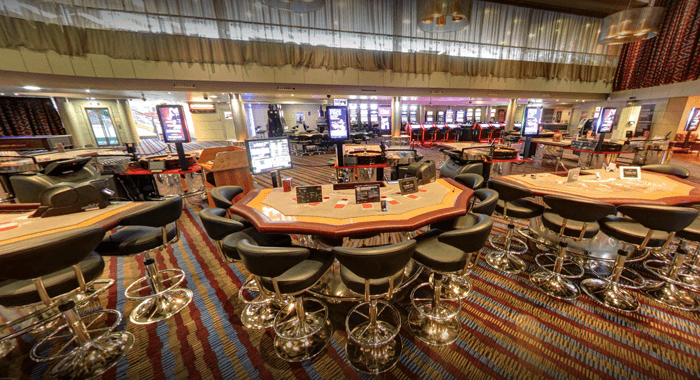 Edinburgh, the capital of Scotland, has plenty of offerings in store for travelers exploring Morningside. This beautiful suburb is not too far from the city center of Edinburgh. If you're looking for some elegant casinos during your stay in Morningside, you'll find several options in Edinburgh. 
You might not be in the mood to leave your place of stay in Morningside for playing casino games. In such a situation, playing online casinos would be the best option. If you're new to online casinos, you can get to know more about them on casino review sites like Casinos Jungle. Such sites have detailed information on the best online casinos for placing your bets. They also provide valuable information on responsible gambling. 
Gambling is one of the popular activities in the country. Being a part of the United Kingdom, the Gambling Act of 2005 governs commercial gambling in Scotland. It also protects gamblers by ensuring that the activity is conducted fairly and transparently by the establishments. Here are the best gambling establishments you'll find in the Scottish capital:
1. Genting Casino Leith
Operated by the 'Genting' brand, this casino has much to offer than just a few casino games. When you visit this casino in Leith, you'll be in for many surprises. Besides a decent number of options in gambling, the establishment also has entertainment facilities and a restaurant. A 10-minute drive from the city center would take you to this elegant casino. 
Both members and non-members are allowed access to Genting Casino. You'll certainly be asked for a valid ID before you enter the premises. It remains open between 12:00 pm and 6:00 am, but live dealer games begin at 2:00 pm. The casino also hosts live entertainment, gaming tournaments, and complimentary buffets.
2. Genting Casino York Place
This is yet another fabulous casino establishment operated by the 'Genting' brand. It was formerly known as 'Maxims Casino'. You'll find a perfect combination of gambling and dining facilities at this venue. A friendly atmosphere in this casino would make you feel relaxed almost instantly. This casino is located near Queen Street Gardens and can be reached using any of the convenient transport options. 
You might face some inconvenience when it comes to parking. It is, therefore, advisable to use public transport in order to get to this casino. It is open seven days a week from 2:00 pm to 6:00 am. Food and beverages can be enjoyed at the establishment's restaurant and bar.
3. Genting Club Fountain Park
A latest addition to the 'Genting' brand, this casino is located in Fountain Park. This area is in the heart of Edinburgh's entertainment district. You'll find a wide range of facilities at this gambling establishment, which keep you entertained for hours. Along with a variety of gambling options, you can enjoy great food and the finest selection of beverages. 
Genting Club also offers free parking for its visitors. The casino remains open every day between 12:00 pm and 6:00 am. It accepts guests between 6:00 pm and 3:00 am. This casino establishment also has facilities for private parties and corporate events. 
5. Grosvenor Casino
Also known as 'The Maybury', this casino is yet another attractive gambling establishment in Edinburgh. It is located close to the Edinburgh Airport and also offers world-class entertainment and dining facilities. You have to be over 25 years of age and in a presentable attire to enter this casino. 
Smart casuals are allowed, but not ripped jeans, flip flops, and hats. The restaurant in this casino has an a la carte menu and the food is prepared by celebrity chefs. The bar in this casino offers a perfect environment to take a break from playing casino games.