4 Notable Buildings Worth Exploring in Morningside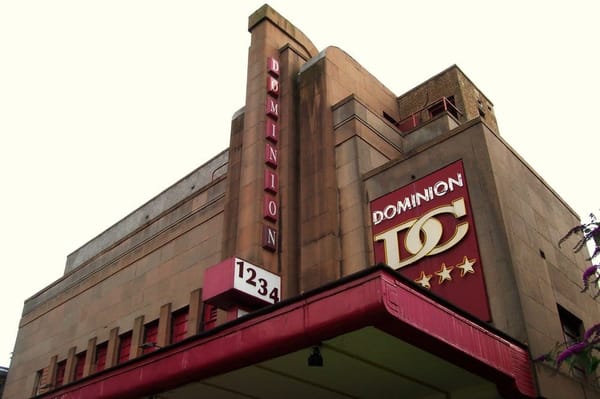 Morningside is a charming suburb in Edinburgh's south-western area with a fascinating past. The Scottish district has an abundance of shops, restaurants, and cafes. Yet, it has an amazing serenity, which has attracted plenty of travelers over the years. Many individuals and families see it as an ideal place to enjoy a pleasant sojourn. 
You can also have a relaxing stay in this suburb and explore some of its wonderful offerings. You'll certainly find some interesting historical buildings while getting around in this part of Scotland. Let's have a look at some of them:
1. Morningside Public Library
This public library is located on 184 Morningside Road. It was one of Scotland's busiest libraries in the 1970s. Morningside Public Library was opened in the year 1904 and got extended in 1929.
2. Dominion Cinema
It is an independent cinema, which has been constructed in the Streamline Moderne style of Art Deco architecture. It is also one of Scotland's only two family-run cinemas. The company to which it belongs was incorporated on the 13th of May 1937 by William Cameron. 
When it was opened on the 31st of January 1938, it had a seating capacity of 1,300. There were two occasions when it was forced to close. The first was in 1939 at the start of the Second World War. At the time, there were widespread fears over air raids. However, it reopened a week later owing to public demand. 
The second time it was forced to close was during the COVID-19 pandemic. In order to add more screens, it had planned closures in 1972, 1980, and 1998. In 1993, it received protection after getting listed as a Category B building. Today, the cinema is still run by the Cameron family as a four-screen venue. 
3. Church Hill Theatre
Yet another Category B listed building, Church Hill Theatre was a former church called 'Morningside Free Church'. It was originally built in 1892 using pink sandstone and was designed by Hippolyte Blanc. It was purchased by the town council of Edinburgh in 1960. 
After some extensive refurbishment works, it was re-opened in 2006. The auditorium of this theater has a seating capacity of 353. After the renovation was done, lift access was provided to a privately-run cafe and the auditorium. 
The building also has space for smaller functions. It has become a popular venue for amateur drama productions over the years. It also hosts the Edinburgh Festival Fringe and Edinburgh International Festival. Additionally, the theater also hosts many dance companies and non-professional theater groups.
4. St Peter's Church
A parish of the Roman Catholic Church, St Peter's church falls within the Archdiocese of St Andrews and Edinburgh. It is located on the corner of Falcon Gardens and Falcon Avenue. The church was built during the period between 1906 and 1907. The nave of the church was extended between 1928 and 1929. 
The building of this parish church was designed by Sir Robert Lorimer. He was a renowned Scottish architect and furniture designer. The church has been listed as a Category A building. St Peter's Church was founded by Marc-Andre Raffalovitch and Canon John Gray. The latter had to resign from his post of a curate at St Patrick's Church in Edinburgh. 
This was done so that he could take charge of the new parish. The Second Vatican Council's liturgical reforms led to certain changes in the church. Much of its furniture designed by Sir Robert Lorimer was removed. The marble altar and cast-iron altar rails were also lost in this process.